Glamour Magazine Subscription
Subscribe now and save up to 33%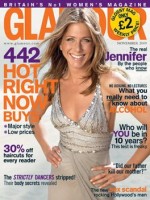 From £8.00 to £16.00
From 2 stores
Glamour Magazine
Glamour is Britain's most popular women's magazine. Every month Glamour Magazine gives you the hottest articles and tips from the world of fashion, beauty and health and the latest news and photos of the world's biggest celebrities. And it fits into your handbag!
Glamour will keep your interest and entertain with its award winning articles. Special features in the past have included woman of the year, the health and beauty issue, Spring shoptacular, 101 best dos and don'ts of the year and Glamour at home. Don't miss out – subscribe today!
Recent Issues of Glamour Magazine
Recent issues have featured a whole host of celebrity interviews. Rihanna revealed that she's still attracted to bad boys and talks about what she looks for in the perfect guy. Both Kate Moss and Cheryl Cole shared their style secrets, including a few great surprises! Arlene Philips revealed her plans for when Strictly Come Dancing is over and Zac Efron talked love, fame and eyebrows.
On the fashion side are the dresses that divided the nation. Get rid of those winter blues with low key, cold-weather beauty tips and advice for getting your clothes fixed for the new season. Order your Glamour Magazine Subscription now to read all this and much more, and make sure you get every issue first, delivered free to your door.