Which? Magazine Subscription
Subscribe now and save up to 91%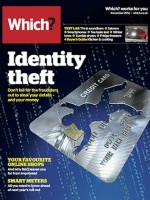 From £1.00 to £1.00
From 1 store
Which? Magazine
Which? Magazine has been a well-known and trusted consumer champion for many years. It offer a wide range of product reviews and services from toasters to cars and much in between. Which? tests more than 2,500 products every year with experience and expertise that enables it to select the best approach to testing products and services, in a way that nobody else can. Every aspect of product performance and specification is examined from price, running costs, efficiency and reliability.
Sign up for a one month trial of Which? and get:
The magazine delivered to your door
Unlimited access to which.co.uk
Free advice on the go from Which? member services
Unlimited legal advice on consumer issues
Which? works for you. Don't miss out, subscribe today!
In Recent Issues of Which?
Fairytale special offers: Which? asks retailers why many special offers on electricals appear to be make-believe… Faulty advice on faulty goods: how to avoid the shop-floor shrug-off… Best & worst appliance brands… Tech don't buys… Identity theft: don't fall for the fraudsters out to steal your details and your money… Smart meters: all you need to know… Car insurance: older driver? You could be taken for a ride… Best & worst boiler brands, plus are boiler servicing contracts worth the money?… Order your Which? subscription today for more insightful articles like this every month.
Who Reads Which Magazine?
Intelligent consumers looking for independent advice on a range of subjects.